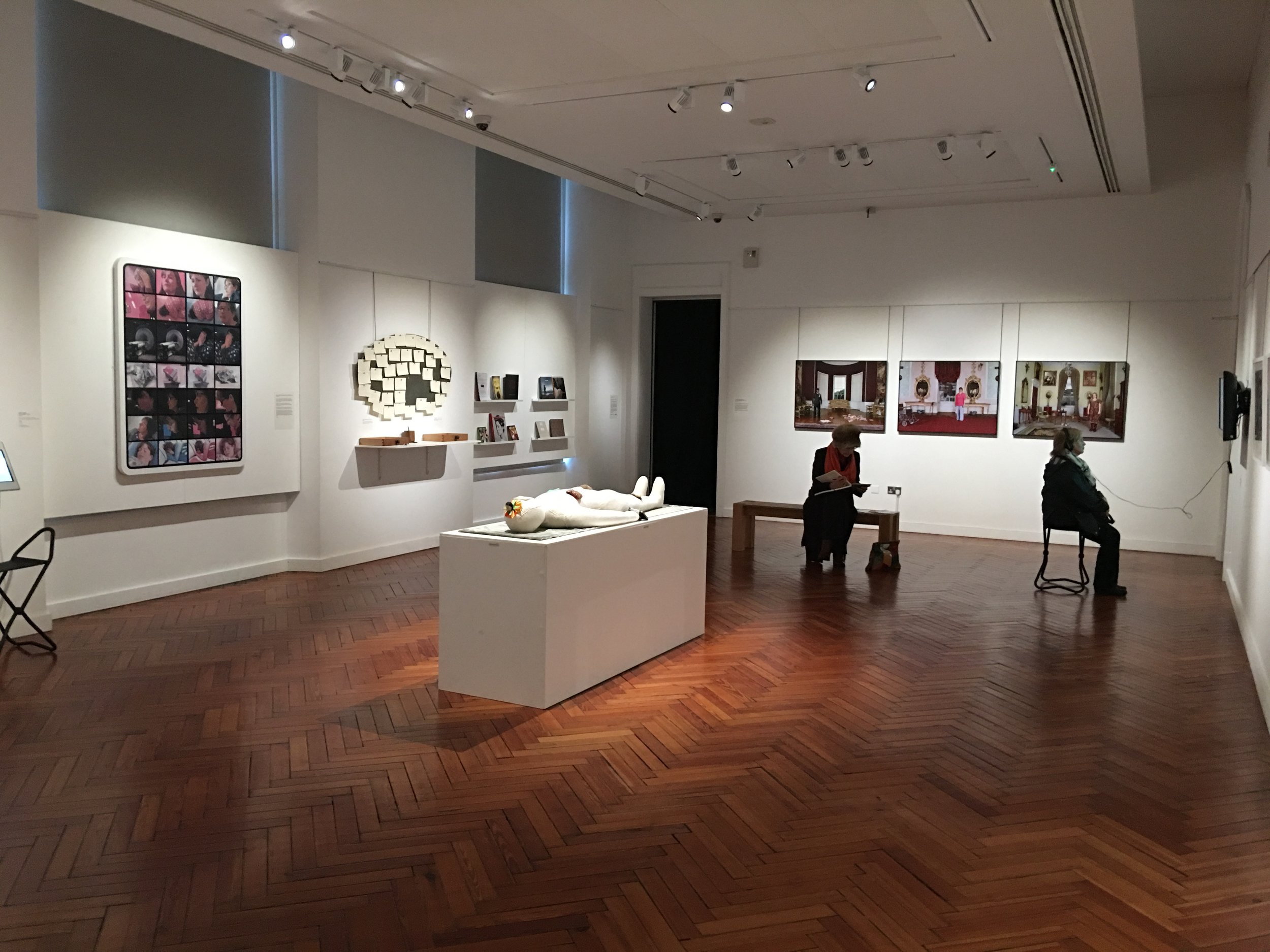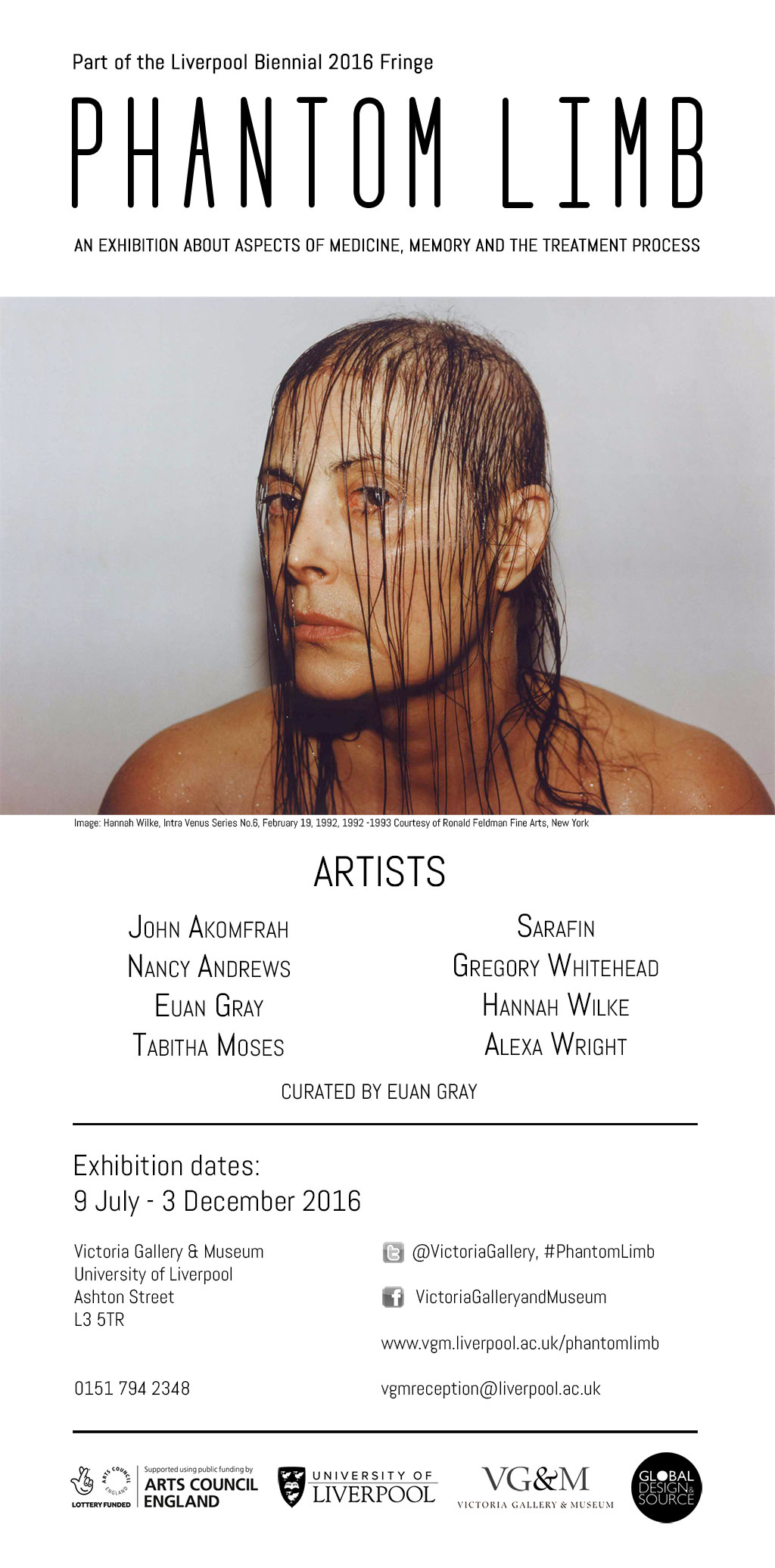 Phantom Limb
An exhibition about medicine, memory and the treatment process
Victoria Gallery & Museum, Liverpool
8 July 2016 - 11 February 2017
Artists:
John Akomfrah, Nancy Andrews, Euan Gray, Tabitha Moses, Sarafin, Gregory Whitehead, Hannah Wilke, Alexa Wright.
Most people experience a form of treatment at some point during their lives and this exhibition is conceived as a mediation on those experiences. It brings together work by eight international artists offering the opportunity to explore the many and varied approaches they have taken. Many of the artists focus on concerns which affect them on a deep, personal level.
Phantom Limb syndrome is about flesh and memory. The exhibition title references Nancy Andrews's film, On A Phantom Limb, a key work on display but the title also refers to one of the significant themes - the effect memory has on pain and vice versa.
The exhibition does not aim to instruct the visitor but, rather encourage a discussion through Tabitha Moses's continually evolving, interactive artwork and the many events taking place during the exhibition.
Exhibition events programme developed in partnership with Dr Daniel Whistler, Department of Philosophy, University of Liverpool
In memory of Gill Howie (1965 – 2013), former Professor of Philosophy, University of Liverpool, whose research informed the early stages of the exhibition.